SHECANDO2021 Lead Sponsorship Announcement
Munster Technological University lecturer Dr. Karen Weekes aims to be the first Irish female to row solo, 3,000 miles across the Atlantic, starting in December 2021. Today, Karen and her team has officially announced the support of Irish-owned, global innovator Hanley Energy who have joined the SHECANDO2021 campaign as the lead sponsor.
Weekes aims to set out in December 2021 to row 3,000 miles from Gran Canarias to Barbados in the Caribbean. If she completes it, Weekes will be the 20th woman to row any ocean on the globe solo.
Weekes of Kinvara, Co.Galway holds a doctorate in sports psychology and has sailed the Atlantic twice, circumnavigated both Ireland and the Lofoten Islands off Norway in a kayak, and has cycled solo and unsupported 4,000 miles across Canada, through Alaska and the Yukon, and across the USA as a pair. She has also solo cycled from Nordkapp in northern Norway to Helsinki in Finland.
"Big seas, potential capsize, severe weather or marlin punching a hole in the boat while feeding" might explain why only 19 women world-wide have ever completed solo ocean rows, she says of her latest adventure.
"Having Hanley Energy on board as a lead sponsor is such an important part of the SHECANDO2021 campaign. The fact that members of the Hanley Energy management team are watersport and outdoor enthusiasts means they have a genuine understanding of what is involved in undertaking something like rowing solo across 3,000 miles of Ocean. Their drive, expertise and desire for professionalism truly matches the psyche and ambitions of SHECANDO2021."

Karen Weekes, #SHECANDO2021

As part of her "#SHECANDO2021" campaign, Weekes focuses on women's empowerment, alongside the UN sustainable development goals relating to gender equality and ocean conservation and sustainability.
Speaking about the announcement Kim Madden of Hanley Energy, said: "We enjoy supporting non-mainstream sports that have an endurance aspect and Karen's SHECANDO2021 campaign aligns closely with our sponsorship values and principles. We have a history of backing Irish teams and sports people accomplish the impossible and are proud to support Karen in achieving her goals."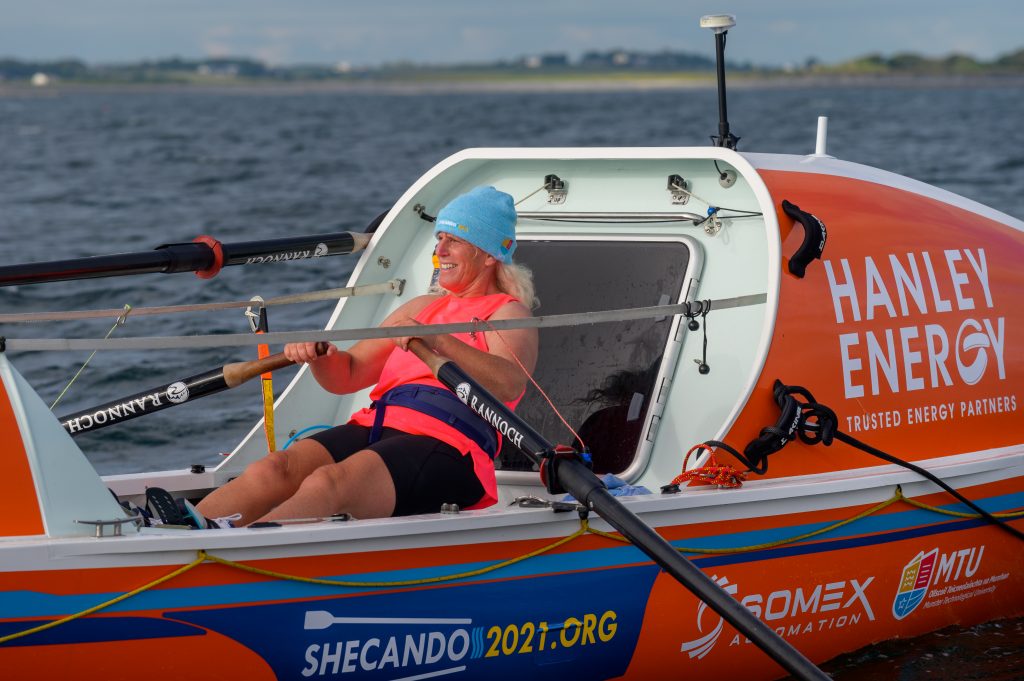 "Hanley Energy's partnership not only provides significant financial support to the campaign, they also offer flexibility and professional assistance to ensure that the ambitious goals of the campaign can be achieved. SHECANDO2021 is driven by hard work and proactive determination. Linking this with Hanley Energy's ethos of 'building trust and dependability' provides an optimal, proactive opportunity for a successful endurance based rowing campaign," adds Karen Weekes.