International Women's Day
As we celebrate International Women's Day, we wanted to introduce some of the remarkable women on the Hanley Energy team across our global offices in the USA, Australia and Ireland.
We learn about what's involved in their roles, what they find most interesting and fulfilling about their daily work and a sneak peak into the culture at Hanley Energy.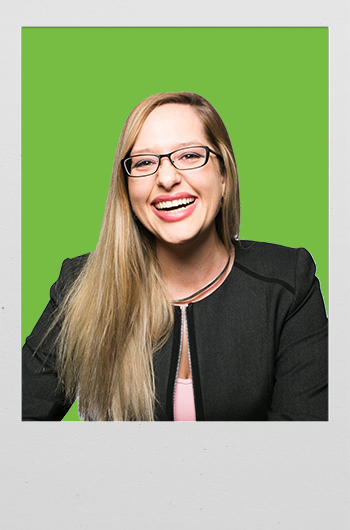 Kelsey Smith, Operations Manager, Hanley Energy LLC
My role as Operations Manager is really fun! I get to work with so many different individuals and departments across Hanley Energy and Hanley Energy Electrical. I support day-to-day functions here in the office, recently took over the U.S. fleet management, and support our teams and projects with purchasing their required materials. I have the pleasure of working with so many different individuals and no two days are ever the same which keeps my role exciting. I truly love that we are a cohesive team here. Everyone works so hard and we have the same common goal of growing Hanley and being the best we can. I feel so lucky to be part of the Hanley family and can't wait to see what we'll do in the coming years.
The most enjoyable aspect of my position is the variety. I enjoy being able to jump between tasks and responsibilities and prioritizing needs. Every day brings something a bit different and sometimes are nothing that I had planned.
---
Lynn O'Brien, Sales Co-ordinator, Hanley Energy GCC
My role in Hanley Energy is predominately sales admin but as the company grows so does my day-to-day tasks. I am now Sales Coordinator which involves a lot more interaction with our customers providing the best possible solution to their requirements. This involves daily/weekly meetings/calls, to iron out any issues they may have and provide a competitive quote. I enjoy working with the Sales Team. We have a good sense of camaraderie and cohesiveness and have plenty to keep us busy every day.
The most enjoyable part of my job is learning and understanding what our products do in the Data Centre industry.
Every day is a learning day in Hanley Energy! It is such a diverse, ever-changing and exciting industry to work in. We are constantly working on new and innovative ways to provide the best possible solution for our customer's needs.
Everyone rolls up their sleeves and gets the job done! It is amazing to see the changes in Hanley Energy since I started in 2018. The company has grown exponentially and adapted especially during COVID-19.
---
Mary Ramsay, Country Manager, Hanley Energy PTY
I've worked with Hanley Energy since we opened our Australian office in late 2016. I'm the Australian Country Manager for Hanley Energy and am responsible for being the face of the company here. Essentially, I act as the point of contact for all business development, operations, marketing, and any promotional activities.
I love working with diverse and progressive customers, partners, and stakeholders – like Servcore and Enterprise Ireland to name a few, as well as being part of a great global team. 2021 is shaping up to be the best year ever for Hanley in Australia.
I love that Hanley's culture allows for innovation and growth – for employees on a personal level as well as for Hanley on a broader company level. The culture at Hanley is family oriented, respectful, and inclusive. Very professional, authentic and innovative.
---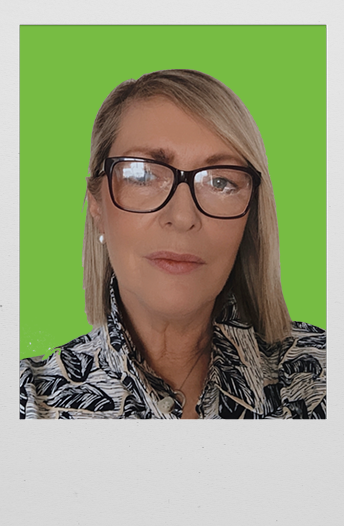 Dymphna Conlon, HR Manager, Hanley Energy GCC
I started working in Hanley Energy in January 2016. As Human Resources Manager I plan, direct, and coordinate HR along with some administrative functions for the organisation. I oversee the recruiting, interviewing, and hiring of new staff along with managing all personnel functions.
I thoroughly enjoy my role a HR Manager as it allows me to move between working on what is good for the organisation and what is good for employees. HR has the luxury of getting to know all employees at all levels of employment.
HR helps make a difference for the organisation by responding to what is happening in the company and the marketplace, it is important to be flexible in our approach and adapt to changing environments.
Hanley Energy is a company I am proud to work for, what I love most about the company is the respect that each employee is afforded. Co-founders Dennis and Clive have always worked hard to keep the family environment in the Hanley Energy workplace. It is something we stress during induction to new staff.
---
Lisa Welthagen, Bid & Tender Coordinator, Hanley Energy GCC
I joined Hanley Energy in March 2018 – 3 years ago now. I've recently changed roles to Bid & Tender Coordinator and am now part of the Special Projects team. I'm responsible for admin/coordination for all bids and tenders and supporting the Special Projects team. Before my role changed, I was in the Sales Admin team. I've only been in my new role for a few weeks so everything is new and very interesting – it can be very 'techie' at times, but I'm learning every day.
Our team works on new bids, so we get to see what new projects will hopefully be coming down the road.
We also get to bid for new regions that we haven't had any dealings with in the past, which can be interesting too. The company has grown so much over the past few years, but we've somehow managed to keep that smaller company feeling – you deal with all departments across all offices and get to know your colleagues. There is great communication between all the teams and everyone is very helpful.