Cricket Ireland and Hanley Energy pull stumps on long-term partnership
Hanley Energy and Cricket Ireland are today bringing their eight-year relationship to an end, including ceasing as the sponsor of the Ireland Women's cricket team.
This closes a chapter of support that stretches back as far as 2015, as both a Women's sponsor and technology partner, during what has been an incredibly rewarding experience. Over this time, the partnership involved support or sponsorship for the Senior Men's team, Inter-Provincial Series and development of the youth game through Hanley Energy's support of the Youth Membership Program. The eight years also included the COVID-19 pandemic, which was a very challenging time for all, during which the company was proud to have maintained its sponsorship programmes.
Hanley Energy's CEO, Clive Gilmore, has particularly fond memories of travelling to Zimbabwe with the Men's team, in 2015. Summing up this relationship, Mr Gilmore said:
"Hanley Energy is especially proud to have sponsored Men's and Women's National Cricket Teams for almost a decade. Although this phase of our partnership is now drawing to a close, we are delighted to have shared so many historic and memorable experiences with both teams over the years."
Paul O'Sullivan, Business Development Manager for Cricket Ireland, said:
"Rarely do you find a commercial partnership where not only the business dynamics work, but also the personal dynamics. We are delighted to have had Hanley Energy as a long-term partner, and while we are parting ways amicably, it is a sad day to see the formal relationship end. I know Clive, and many at Hanley, are cricket fans – so I'm sure this will not be the last time our paths will cross. We wish Hanley Energy and their staff well for the future."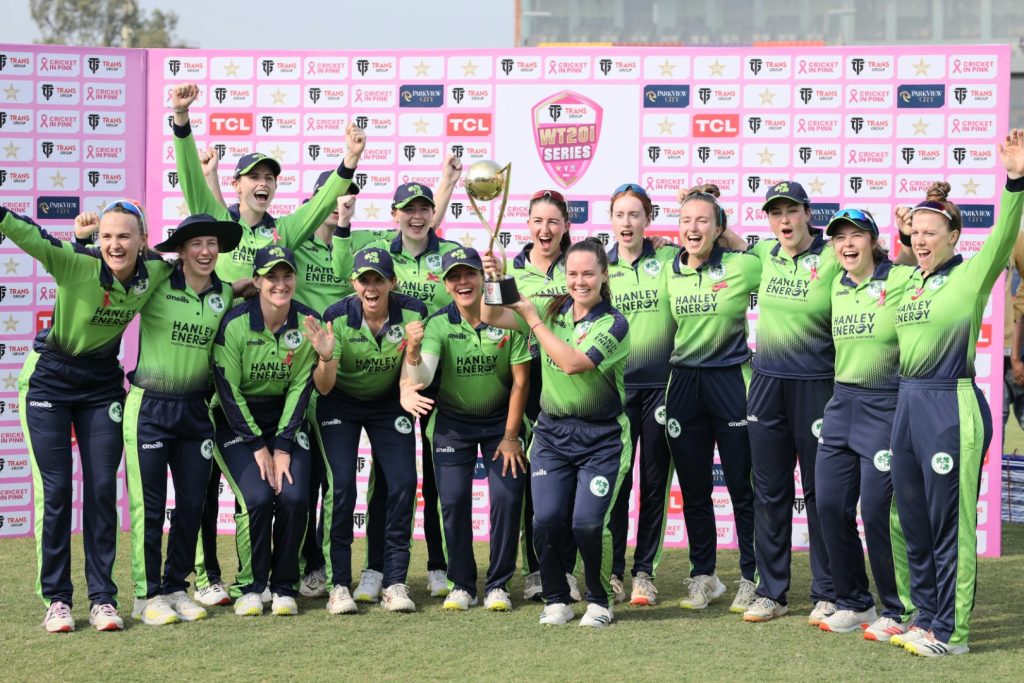 Further details of key milestones during the sponsorship period on the links below:
Featured image of Gaby Lewis at Hanley Energy sponsorship launch for editorial use only (credit Sportsfile)