Life at Hanley Energy
We are global innovators in Critical Power and Energy Management solutions, with an established team of world-class engineers shared between European headquarters in Ireland (Co.Meath) and North America.
Our core capabilities cover the design, build, and commission of turnkey mission-critical solutions – delivering secure and reliable power from the grid all the way to the Hyperscale Data Center IT rack.
Our values
These aren't simply pretty, inspirational wall hangings. These principles work hard, just like we do. Our leadership team and employees live by them every day, whether we're developing or delivering new products, deciding on the best solution for a customers problem, or interviewing candidates.
What you get
We are global
We have office locations in Ireland, United States, Australia, Germany, Sweden & South Africa.
We're a team
A growing, international team with big ambitions.
We take immense pride in our business culture and ethos. Every employee plays a major role as we strive to fulfil our ambition. Hear more from those who are already a part of the Hanley Energy family.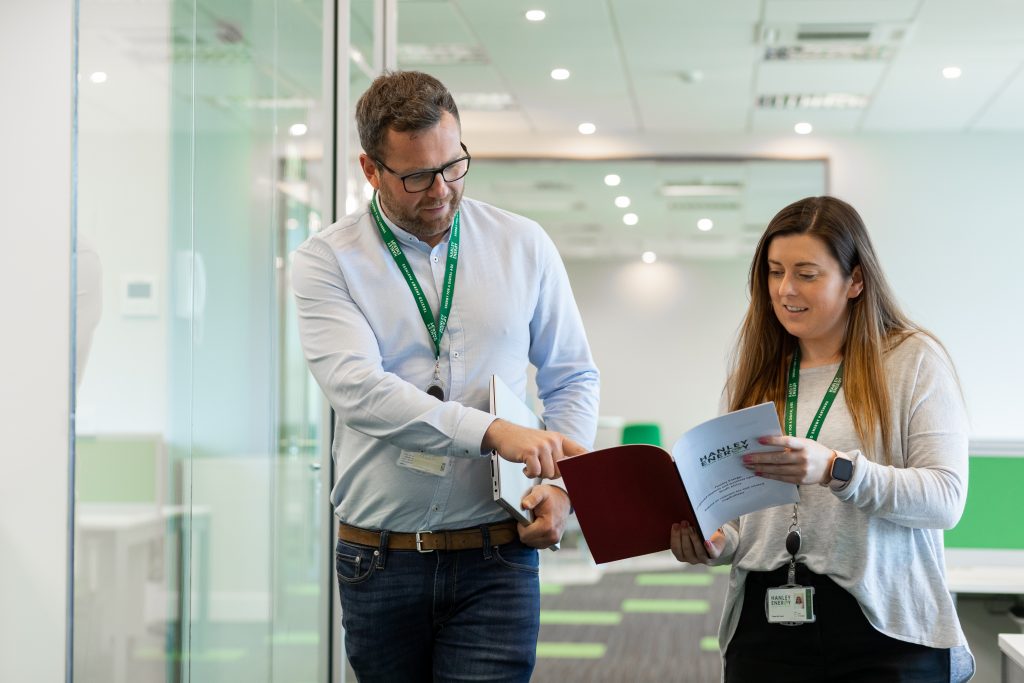 "We have a good sense of camaraderie and cohesiveness and have plenty to keep us busy every day. Everyone rolls up their sleeves and gets the job done!"
"I love that Hanley Energy's culture allows for innovation and growth – for employees on a personal level as well as on a broader company level. The culture at Hanley Energy is family oriented, respectful, and inclusive."
"Every day is a learning day in Hanley Energy! it is such a diverse, ever-changing and exciting industry to work in. We are constantly working on new and innovative ways to provide the best possible solution for our customer's needs."
Join Us
We employ over 750 people globally and continue to grow by providing clients with a one stop shop solution for a suite of energy and critical power products, software and service, from consultancy and advisory, to design, build and maintenance, as well as the complete lifecycle management process. We recruit for roles across all disciplines, from apprenticeships to senior opportunities.
Learn More